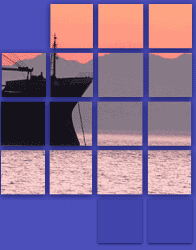 Chemital was founded in 1993 by an experienced team in order to provide high quality services in the fields of corrosion, coatings and paints.
Ami Seroussi - Managing Director. with over 20 years of experience in the chemical industry with emphasis on coatings, including engineering ability for project management and a vast knowledge in performance.
Yair Seroussi - Co-founder in charge of commercial & finance aspects. Israeli representative of the US investment bank Morgan Stanley Dean Witter, Director in Bank Hapoalim. Served as Head of the Israeli Ministry of Finance in the USA and head of the commodities division.
Yaniv Adam -Partner, Marketing Manager. B.Sc in Economics and Human Resources. (Ret.) Major in the Special Forces.
The company has several exclusive agreements with leading companies in the world,
which produce products that are approved by international standards. In addition to knowledge,
supported by international companies in providing solutions based on import, the company has a skilled and experienced operational crew of 15 applicators, in larger projects the company has reserve teams on project basis.
As can be perceived from the structure of the company and its partners, the company takes upon itself only projects in areas of specialization and has built a leading professional reputation in this sector.